We have teamed up with Greenlight Guru, a specialised electronic Quality Management System platform specifically designed for Medical Devices. Pharmi Med Ltd. will work with your Medical Device company to enrol you on the path to regulatory compliance in partnership with Greenlight Guru a web based system, easy and practical to use and will minimise your paper trail and consequently need for excessive consultant hours allowing you to focus on your product and getting to market. Greenlight Guru and Pharmi Med Ltd. are both well equipped with the specialised expertise and know how to get your device to market, and more importantly – STAY in market!
An entirely new way to manage your quality and compliance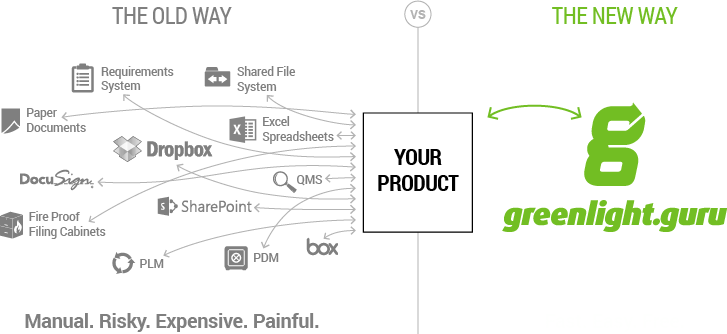 The Greenlight Guru Story
The seeds for greenlight.guru were planted back in 2006 by a medical device engineer turned consultant as a result of a simple observation: paper-based quality management systems are painful, risky & wildly inefficient. Commercial quality management software solutions have been available for over 20 years now, yet only about 30% of medical device companies that should be using them are. But why?
This observation and question led Jon Speer to team up with David DeRam to create the vision for beautifully simple quality management software and develop greenlight.guru's platform to see it to light. With our powerful, easy to use eQMS solution, medical device companies can bring higher quality life changing devices to market, faster – which, after all, is our mission.